Technology:Safety
Primary Safety
Aim of creating accident-free automobiles.
Subaru is the predecessor of aircraft manufacturer, pursuing the "accident-free automobiles" to avoid the error in operation and judgement. Inheriting the philosophy...
---
Primary Safety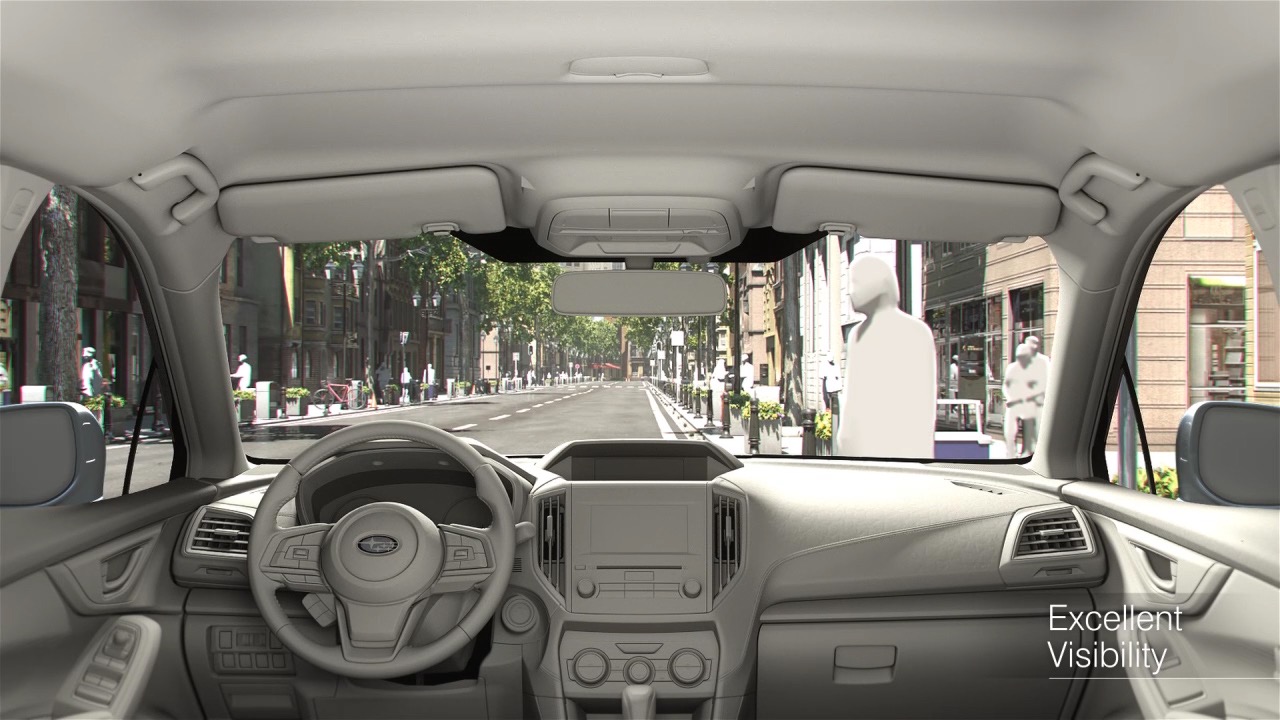 Blind Spots Minimization
Early detection of dangerous events can help to prevent accidents, and drivers who are able to identify danger early have fewer accidents. Given this, SUBARU has concentrated its efforts on designs that improve visibility.
Excellent Visibility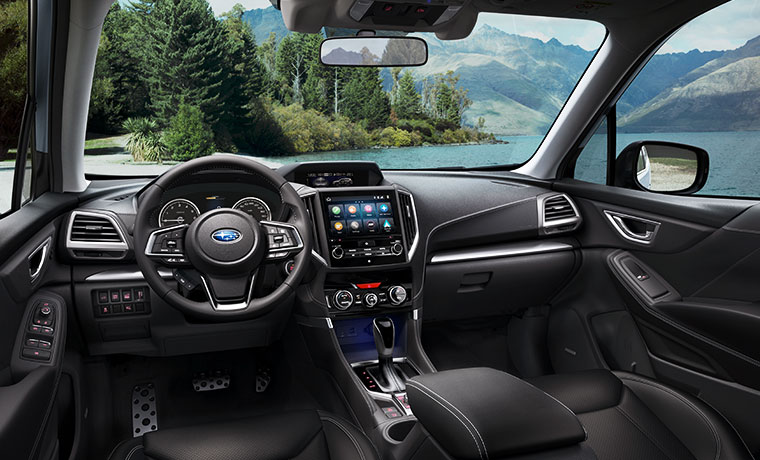 The most effective way of preventing an accident is if drivers can detect dangerous situations with their own eyes. SUBARU is committed to designs that minimise blind...
Automatic Headlamps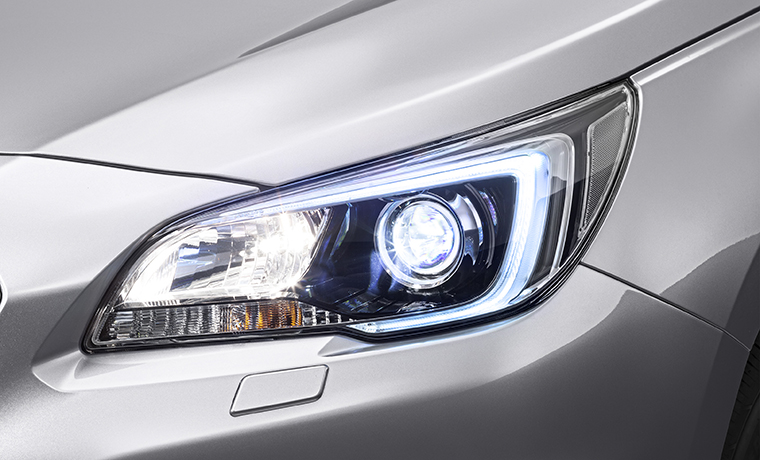 A light sensor turns on the headlamps automatically at dusk, which prevents the driver from forgetting to turn the lamps on when driving in the evening or in tunnels where...
Automatic Rain Sensing Windshield Wipers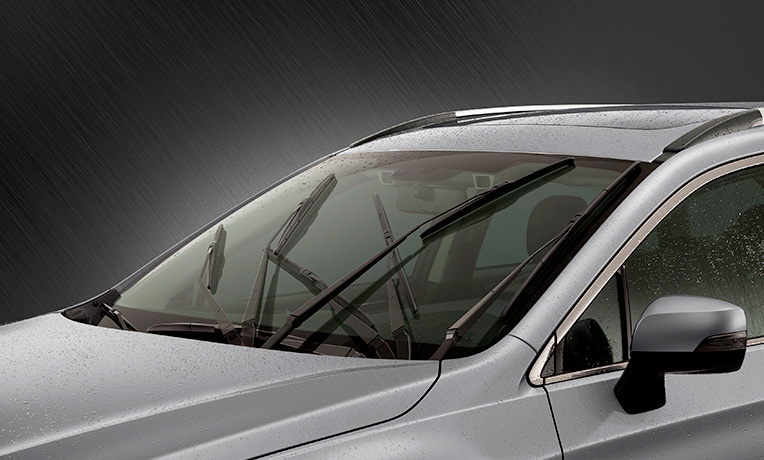 Automatic windshield wipers detect rainfall on the glass and adjust their wiping interval and speed accordingly. This proves invaluable when the driver needs to concentrate on...
Driving Comfort
The optimal driving position.
The correct driving position that allows natural movement required for driving reduces fatigue and helps to improve safety and comfort when driving. An optimum driving position will also make it easier for the driver to feel how the car is reacting when the need arises to take evasive action as it ensures they can steer the car properly. SUBARU uses seats...
Adjustable Driver's Seat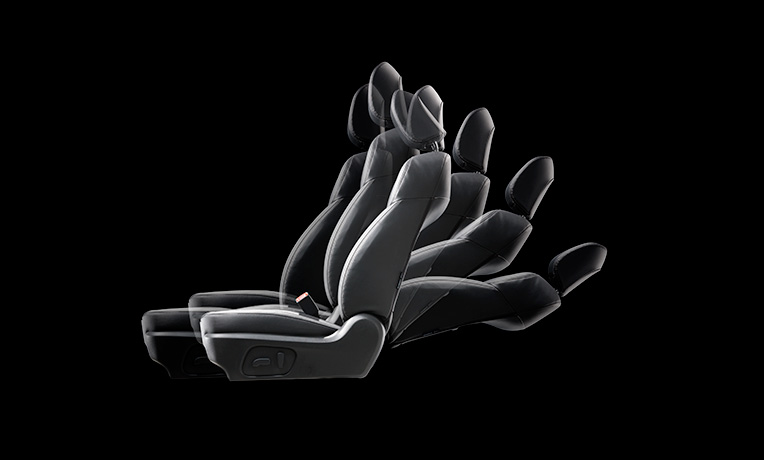 SUBARU has incorporated seat adjustment mechanisms so drivers of any stature can find their optimum driving position. An electronic seat lifter, tilt, slide and reclining...
Tilt-adjustable Telescopic Steering Wheel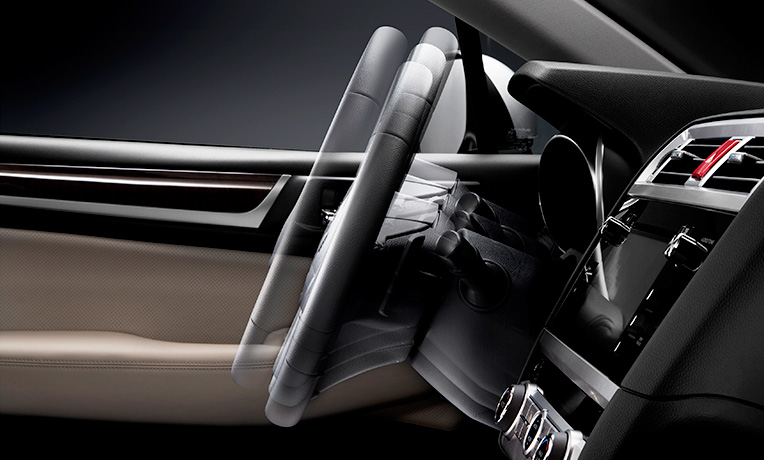 To help set the optimum driving position, the adjustable steering wheel tilts up-down and telescopes in-out. With minute steering position settings to suit the driver, the ideal...
Comfortable Seats
The seats support passenger bodies and also help to absorb shocks from the chassis. These seats differ to ordinary office or household seats as they are just soft enough to...
Intuitive Interface
Subaru focuses on the useful interface to prevent the driver from distracting the attention to drive by using navigation or adjusting air conditioning. For example, navigation monitor and Multi-Information...
Drivers often have a lapse in concentration when checking the navigation screen or adjusting the air-conditioning. To prevent this from happening, SUBARU has designed an...