Technology:Environment
High Efficiency
A high-efficiency powertrain with minimal waste
The key lies with just how much power the engine can generate from a minimal quantity of fuel, and how that power can be transmitted to the wheels...
---
Next-generation SUBARU BOXER
The new BOXER engine has a longer stroke design and a more compact combustion chamber, as well as dual AVCS that increases intake and exhaust efficiency, lighter pistons and...
SUBARU BOXER "Direct Injection Turbo"
Subaru's first Direct Injection Turbo engine uses direct injection technology to provide precision control of fuel injection, resulting in high compression and...
Lineartronic CVT
The transmission developed by Subaru is called "Lineartronic," a longitudinally-mounted chain-driven continually variable gearbox. Keeping the engine in...
AVCS
Mechanism that enhances fuel efficiency and output performance by improving intake efficiency with optimal control of intake valve timing. The AVCS unit controls the timing with...
Subaru's Hybrid
More than just fuel efficiency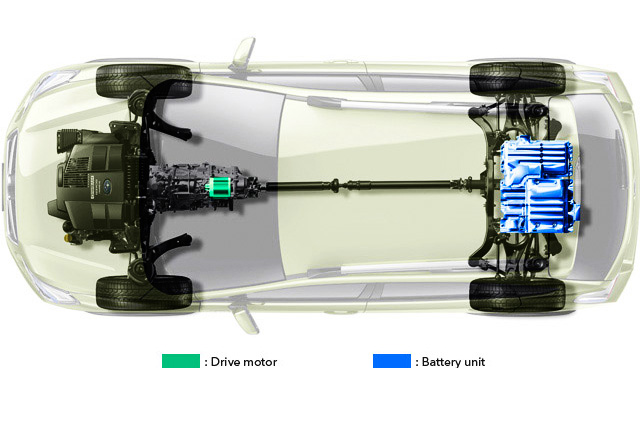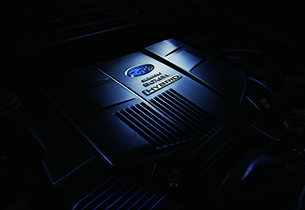 More advanced power unit designed exclusively for hybrids
The engine and Lineartronic (CVT) were redesigned exclusively for hybrid models. Subaru has successfully achieved higher engine efficiency by maintaining the next generation BOXER's high displacement and potential, at the same time improving the compression ratio and minimizing engine friction to the utmost limit. Furthermore, the engine can start smoothly from EV drive and Auto Stop Start.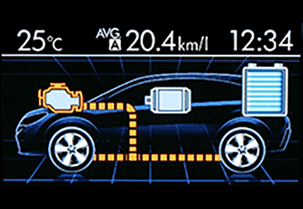 Optimum control depending on driving conditions
With the engine as the basic source of power, the engine and motor are controlled so that they are used in the situations most suited to their strengths and to the driving conditions. The control status (energy flow) such as engine power, EV power and charging status is displayed on the multifunction display. At the same time, it operates in conjunction with the EyeSight driving assist system. When the cruise control with follow function is in operation, the vehicle follows the vehicle ahead while maintaining an appropriate distance making maximum use of EV running for fuel efficiency.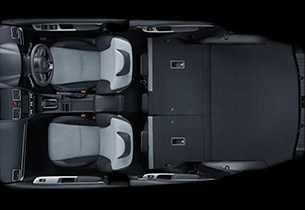 Compact design without compromising practicality
As for various batteries, nickel metal hydride batteries and high voltage parts such as inverter and converter are unitized compactly. Hybrid models were created while minimizing the impact on packaging and maintaining excellent loading/unloading and ample interior space.
Suspension system tuned for hybrid models
The suspension system has also been tuned for hybrid models. Using high performance dampers that suppress small vibrations and roll and increasing the rigidity of the rear suspension ensure a high quality drive as well as light and sporty handling of the vehicle. Furthermore, its superior vehicle dynamic performance helps prevent accidents.
So, what is a Subaru hybrid? The answer is more than just great fuel efficiency, as it is one that also provides "driving enjoyment." Heavy components such as motors and batteries are mounted in a unique symmetrical layout, resulting in a hybrid vehicle that does not affect the core qualities of the symmetrical AWD system. The result is sharp handling not available with other hybrids, extremely stable drivability, and simply outstanding fuel efficiency. This is a clear departure from ordinary hybrid cars that only aim to achieve better fuel efficiency, in that it embodies driving enjoyment that only Subaru can deliver.